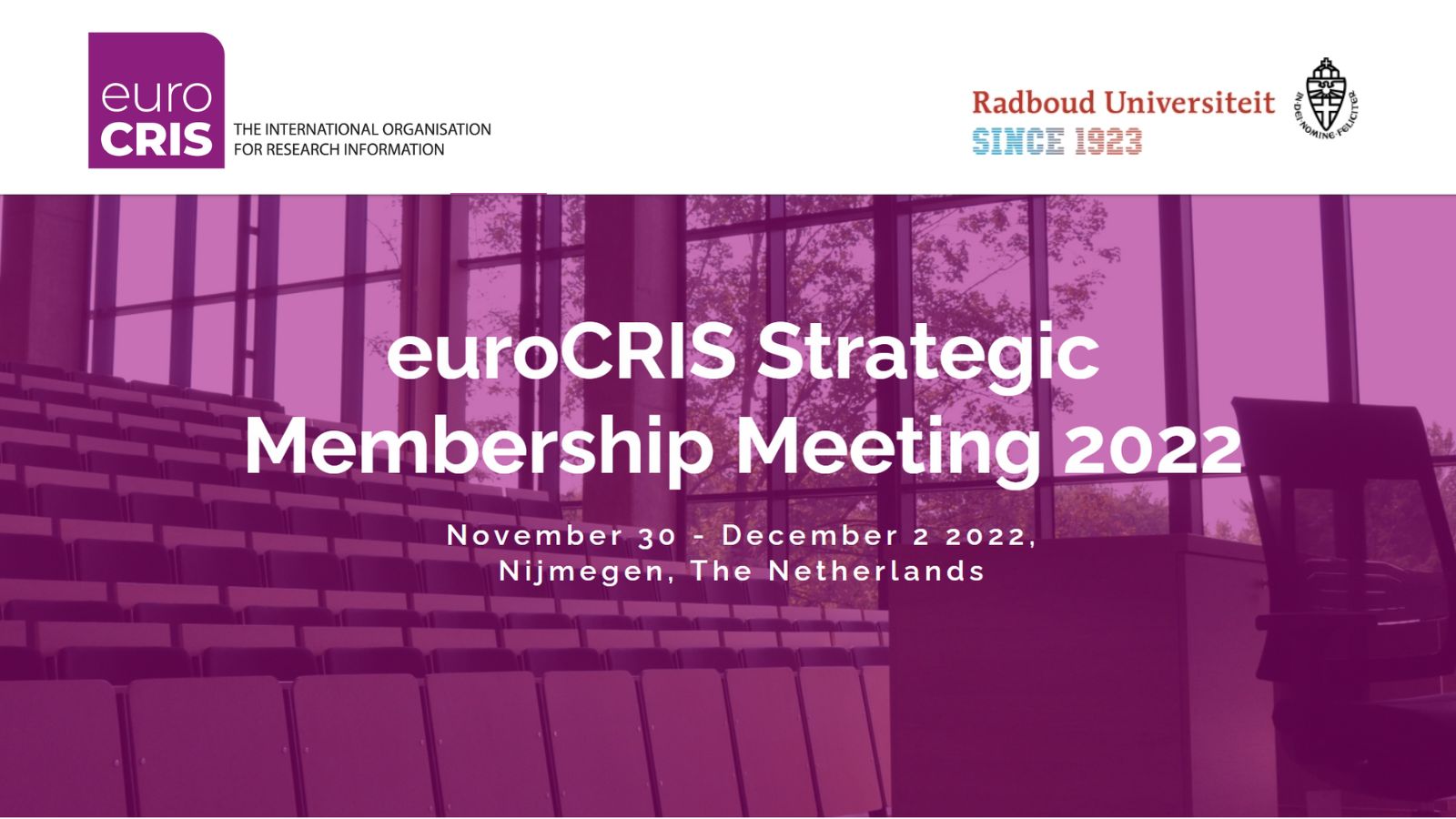 External event
-
Nijmegen, the Netherlands
The next euroCRIS Strategic Membership Meeting will be held on 30 November - 2 December 2022.
FAIRCORE4EOSC together with its sister project, FAIR-IMPACT, takes part in this year's euroCris Strategic Membership Meeting taking place at the Van der Valk Hotel in Nijmegen, the Netherlands.
The dedicated session for EOSC-related projects will take place on 1 December between 12:45 – 15:00 CET.