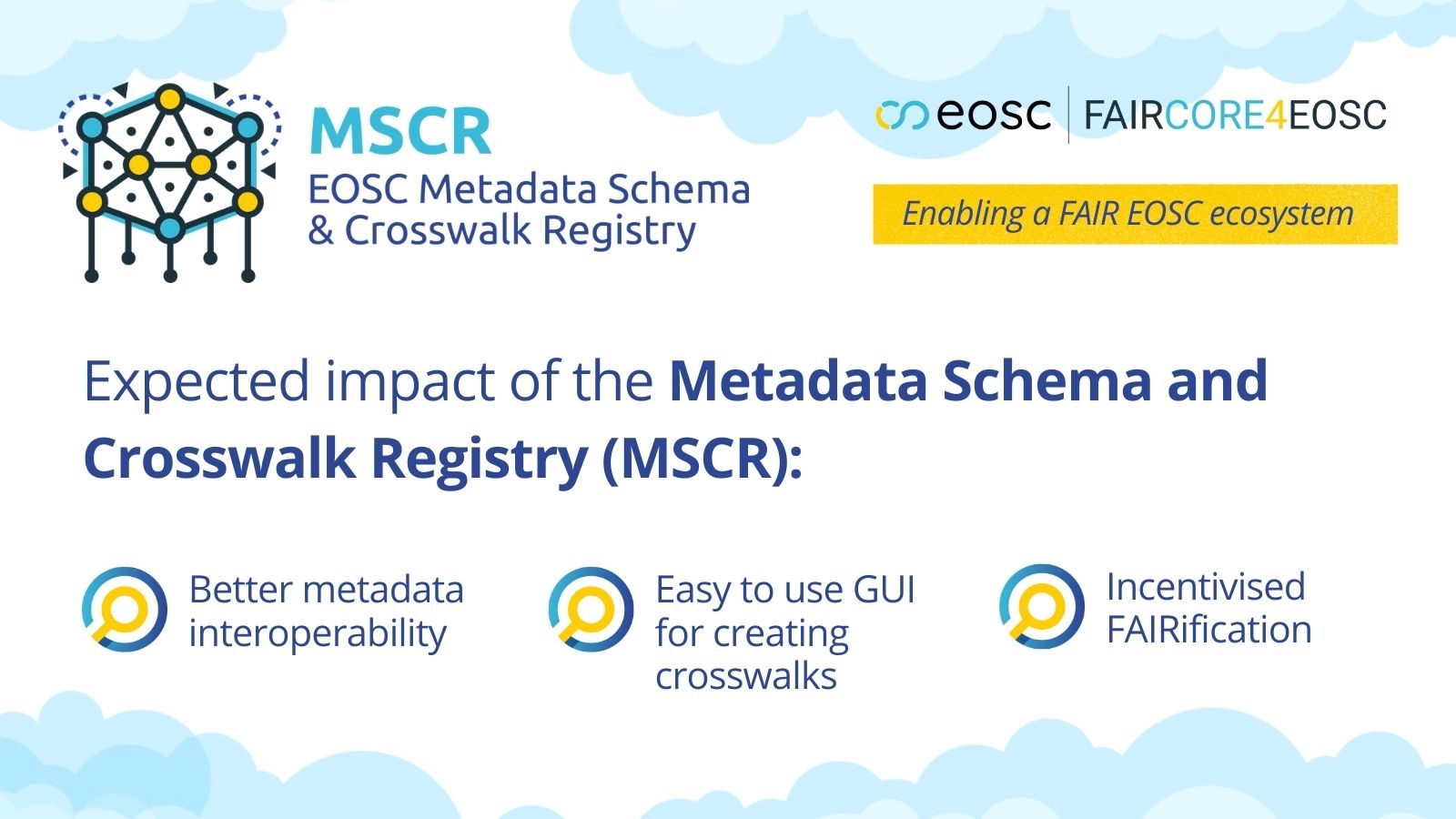 Overview
The MSCR allows registered users and communities to create, register and version schemas and crosswalks with PIDs. The published content can be searched, browsed and downloaded without restrictions. The MSCR also provides an API to facilitate the transformation of data from one schema to another via registered crosswalks.
The MSCR provides projects and individual researchers with the possibility to manage their metadata schema and/or relevant metadata schema crosswalks. The schema and crosswalks are shared with the community for reuse and extension supported by a proper versioning mechanism.
The EOSC MSCR supports registering schemas/crosswalks hosted elsewhere as well hosting them in the repository
It offers basic data management support: PIDs, metadata, versioning and provenance information.
Supports a GUI for visually creating crosswalks between metadata schemas
Provides an API and guidelines for organisations to register and maintain metadata schemas and crosswalks
When registering metadata schema users are able to provide detailed data-type information for fields and attributes using the DTR
Provides a (meta-)data interoperability service that facilitates conversion between metadata schemas
The metadata schema and crosswalk registration process and governance is aligned with the EOSC Provider and Resource onboarding process (currently operated by EOSC Future)
The MSCR will be integrated with all relevant EOSC-Core services: AAI, monitoring and helpdesk
The MSCR will facilitate better interoperability between resource catalogues and information systems using different (metadata) schema and encourage organisations and especially researchers to share their metadata interoperability work by registering publishing the metadata crosswalks used in their workflows that are currently not visible (FAIRification).
By providing an easy to use GUI for creating crosswalks, the GUI will attract users currently relying on project specific solutions. Specific typing of schema attributes using the DTR will better enable operationalising the created metadata crosswalks.
Related Case Studies:
Partners: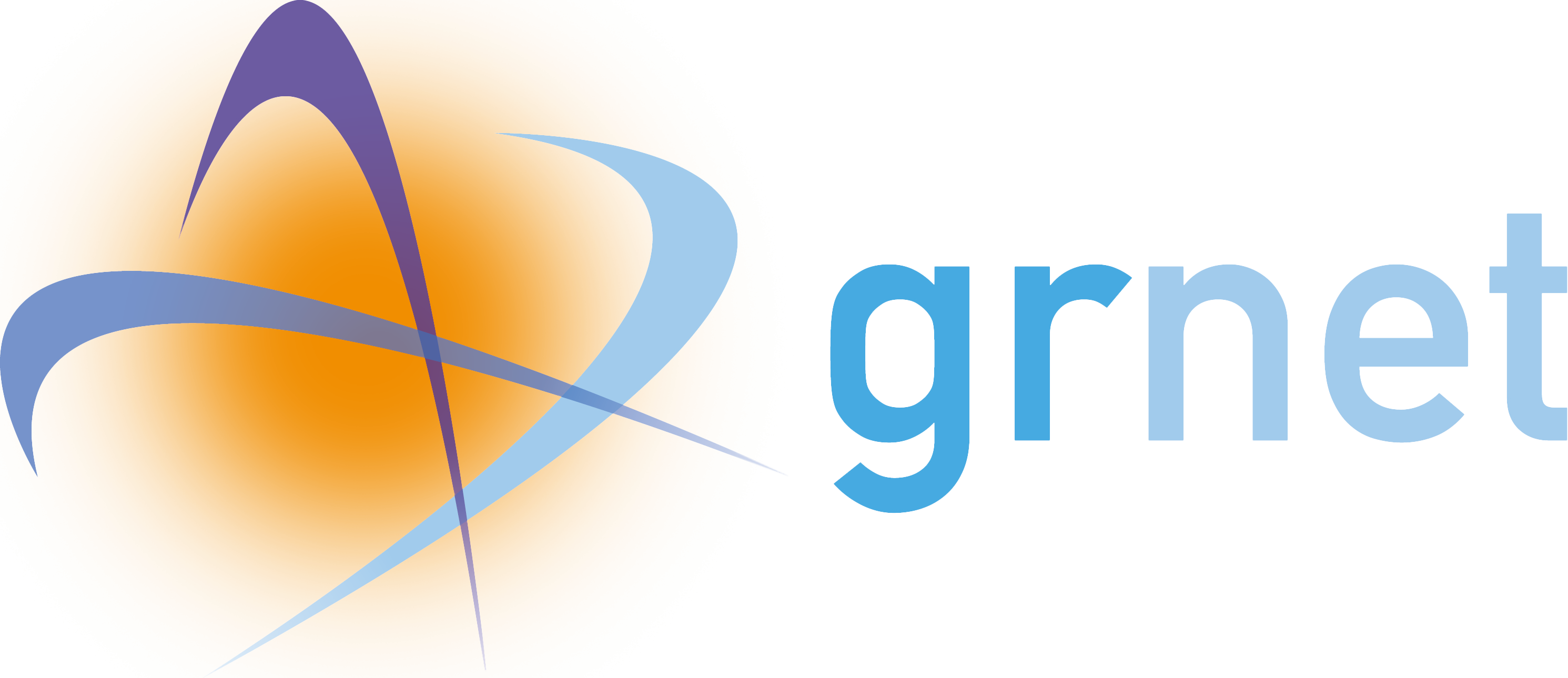 GRNET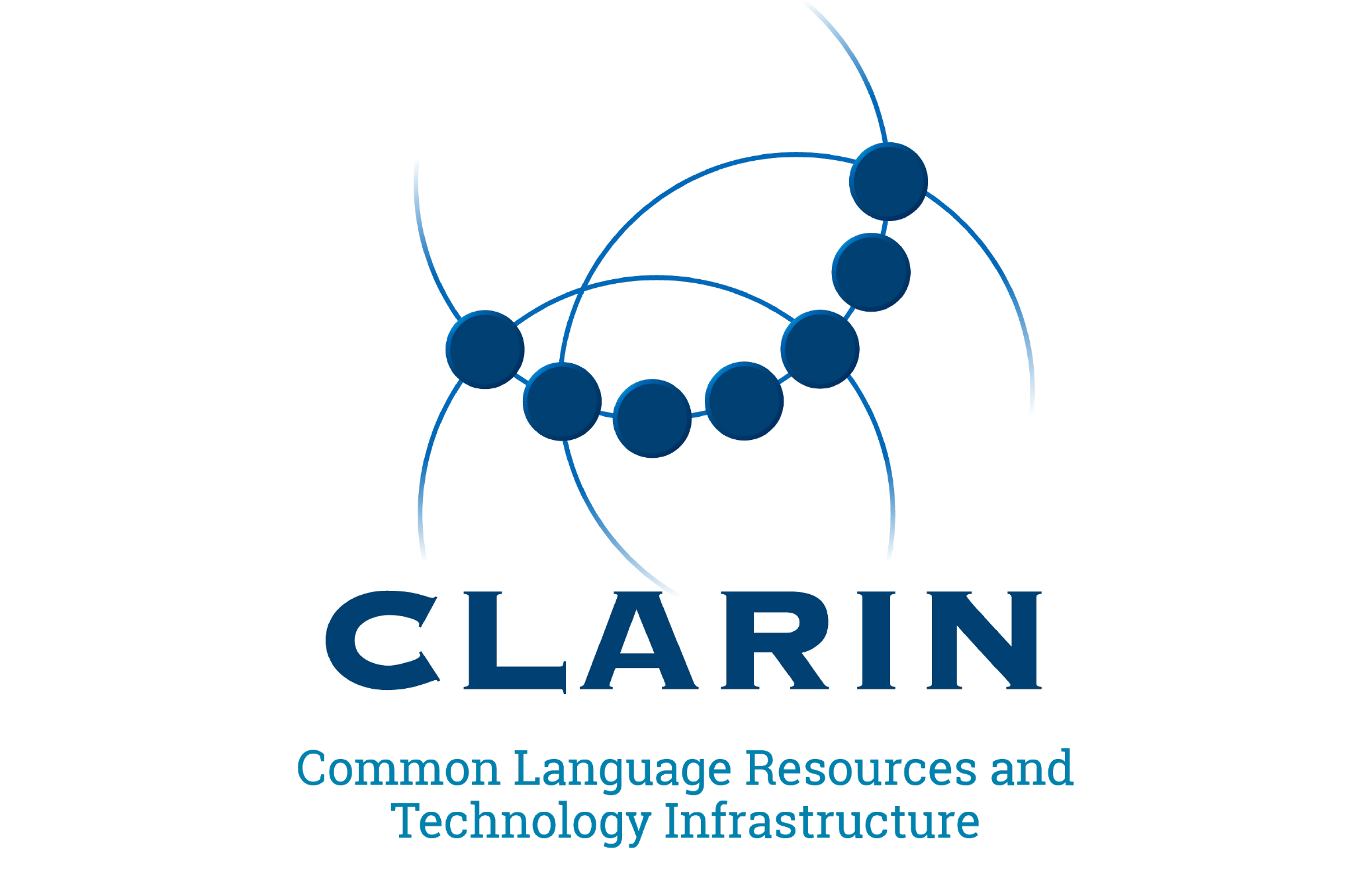 CLARIN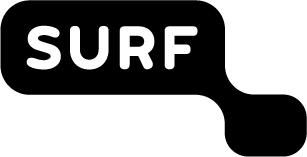 SURF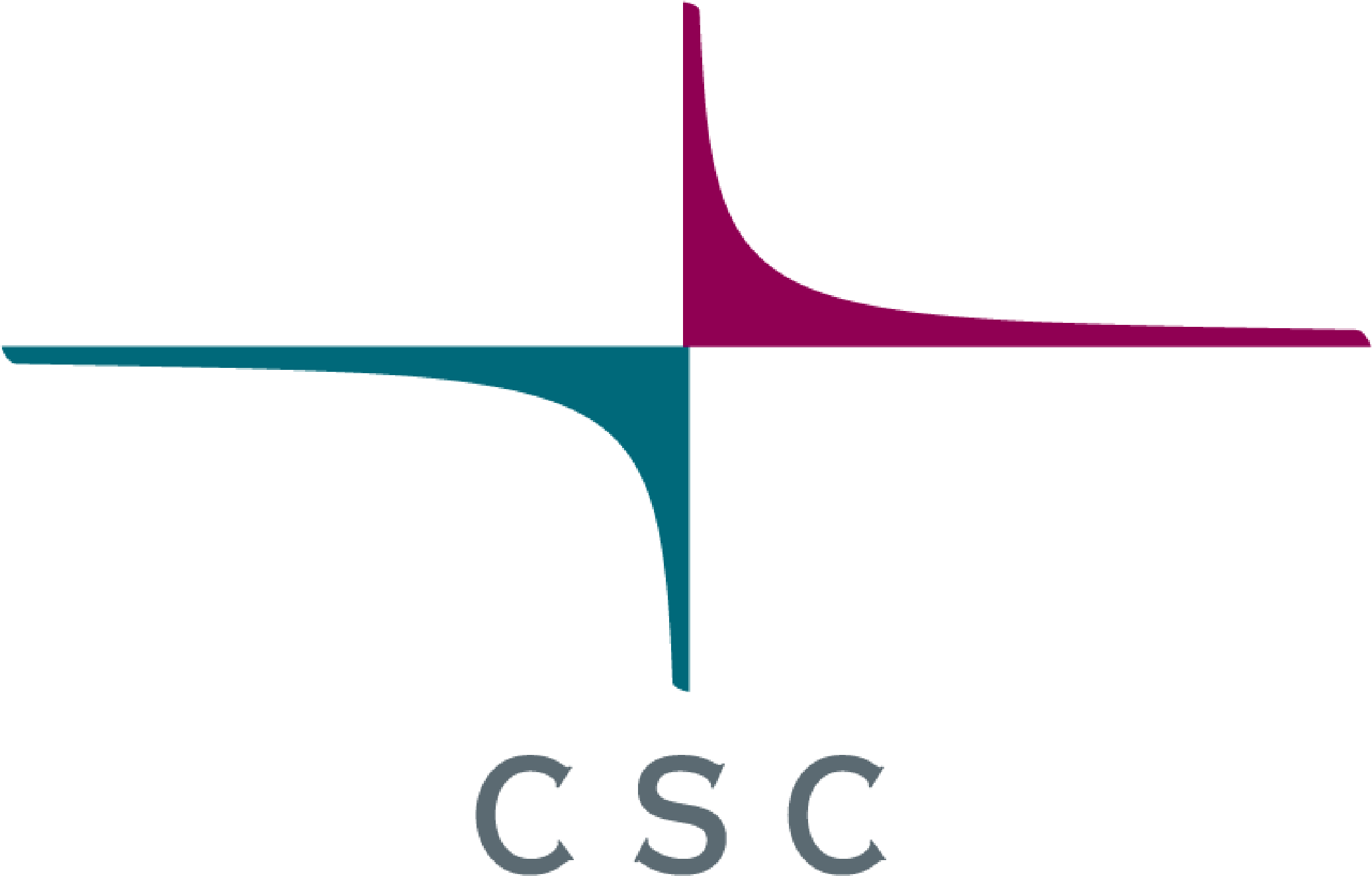 CSC – IT Center for Science